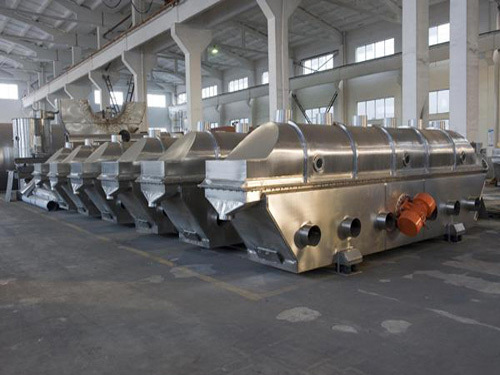 With the increase in the demand for the development of the pharmaceutical machine market, more and more types of drying equipment products are available in China. At present, the increase in the technological content of drying equipment in China is yielding encouraging results. Experts said that through technological competition, a strong, united, superior-sufficiency, and nurturing a leader in the industry, may be just around the corner.

It is reported that after several decades of development, China's drying equipment industry has achieved many impressive results. However, the development is endless. Under the impetus of high technology, China's drying equipment companies are committed to research and development of new products and achieve many products. Functional.

Application development of drying equipment needs to take into account all-round development

However, for a long time, the domestic drying equipment industry has always had such characteristics: a small scale of production, low barriers to entry, and low overall technological content, but today, high-tech products are spawning the emergence of backbone enterprises in the drying equipment manufacturing industry. At present, China's drying equipment market is dominated by medium and low-tech products, and increasingly fierce competition requires that our enterprises must improve their product quality through technological advancement, absorption of foreign advanced technologies, and independent innovation in order to meet production needs.

Although China's drying equipment manufacturers are generally speaking weak in development and research and have little input, there are also some very good product development projects, such as self-cleaning rotary cylinders, closed-cycle organic superheated steam, and particle-based fluidization. Bed, large-scale spray granulation, 45 tons of large-scale spray drying equipment, etc., but unfortunately most of the technology developed by the company is in a state of confidentiality, and it is usually not open for academic exchanges.

With the rapid development of industry, although it brings benefits to everyone, but it also brings pollution to the environment, people's awareness of environmental protection has also been greatly strengthened, the drying equipment manufacturing industry should be in accordance with the requirements of high quality, low energy consumption, environmental protection To adjust the product structure, and further strengthen the basic research and development.

As a manufacturing company related to drying equipment, in terms of application and development, it is necessary to pay attention to international exchanges and cooperation, but also to the protection of intellectual property rights; it is necessary to pay attention to the development of new technologies and new application areas, but also pay attention to traditional processes and Traditional application innovation and innovation. Only with all-round attention can one occupy a field in the market.





Aerial Work Truck is widely used in ship, architecture,port,public work etc. One of the main work units is luffing system, which can change the distance between platform and the spool thread with poly-centers of slewing. The truck can safely and efficiently put staff 8 to 24 meters aloft to do the work such as maintenance, installation, cleaning, photography and other engineering repair operations. There is a lifting structure on the main arm, which make it more practical.
Aerial Work Truck
Aerial Work Truck,Aerial Work Platform Truck,High Working Truck,Aerial Platform Truck
Xiagong Chusheng Special Purpose Vehicle Manufacturing Co., Ltd. , http://www.eetrucks.com